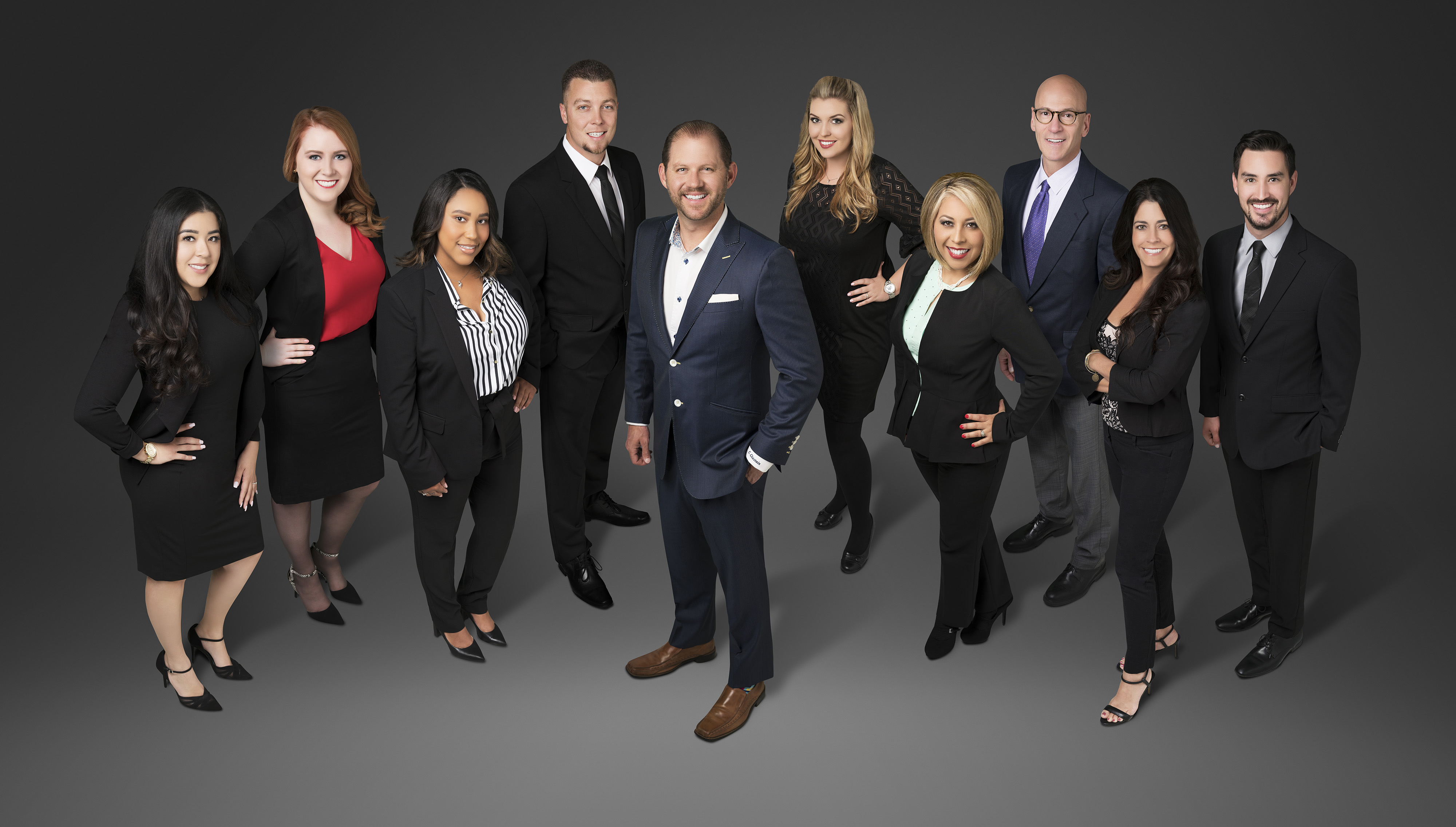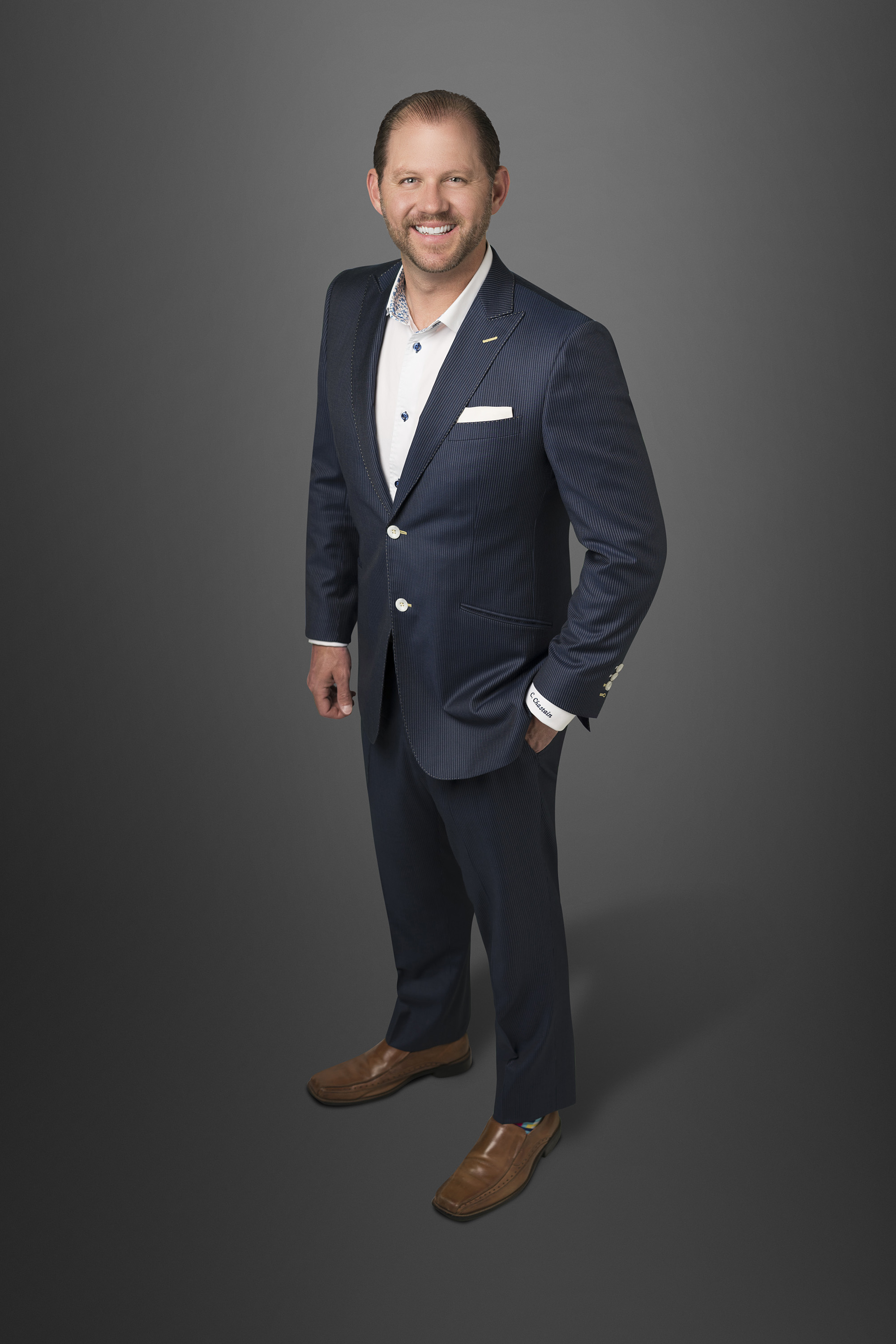 Craig Chastain - REALTOR®, Broker and Team Leader DRE# 01868232
As a native to the Inland Empire, I was born and raised in Rancho Cucamonga, CA where I now currently live in Fontana with my wife and 3 children. I have been licensed in real estate for over 10 years and currently a real estate broker. I have successfully closed over $100 Million dollars in Real Estate deals and sit amongst the TOP 1% of producers for this area. I currently am the owner of Next Level Realty which is a full-service real estate company that operates in LA, Orange, Riverside and San Bernardino counties.
My passion is real estate! I am an expert negotiator and LOVE the art of putting deals together. My motto is to under promise and over deliver. Nothing gets me more excited than seeing my clients achieve their real estate goals! being a top negotiator, you can know with confidence that I will get the job done!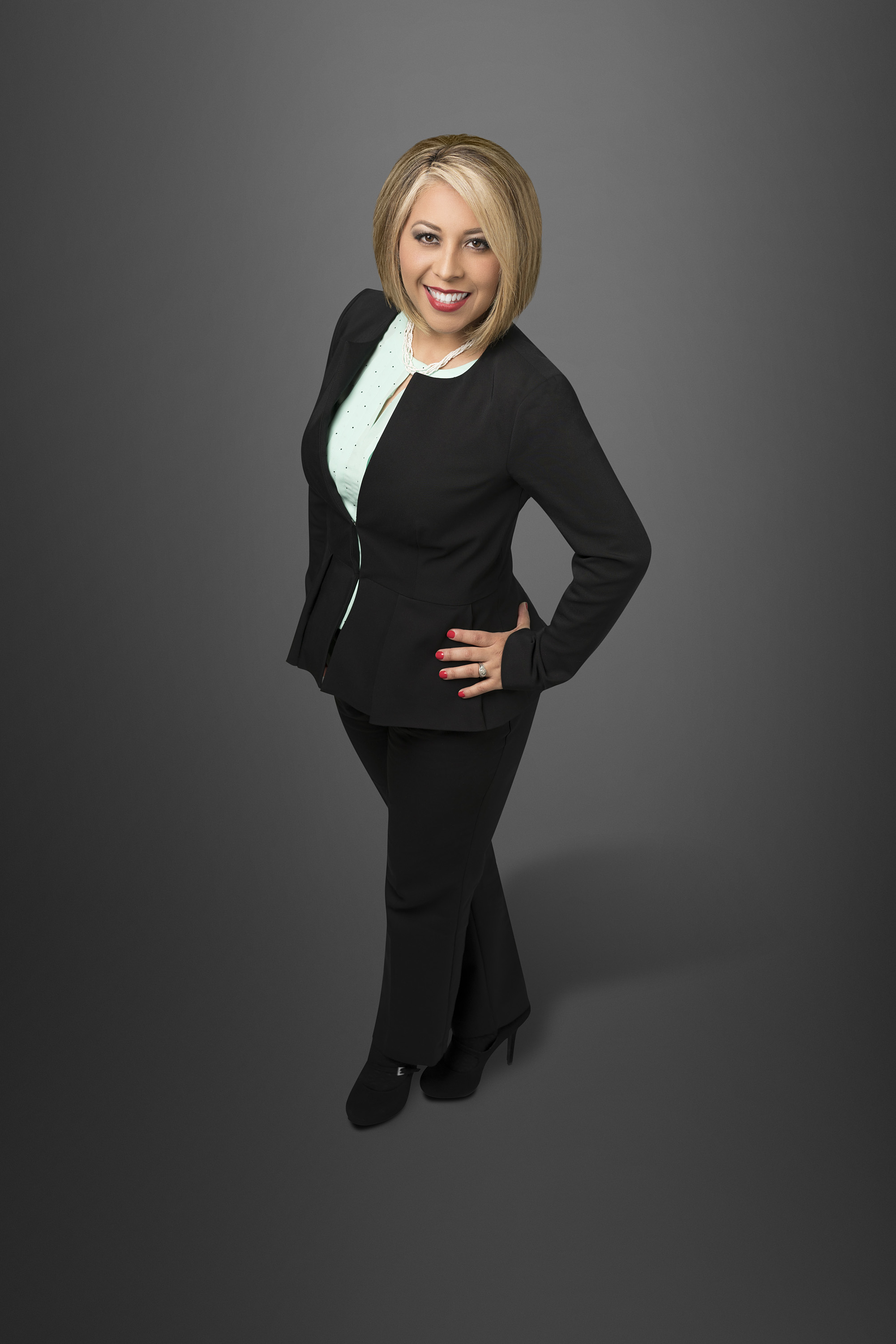 Zahira Pivaral - REALTOR® and Office Manager DRE# 02080071
I was raised in Orange County and moved to the Inland Empire permanently in 2009. I am currently living in the city of Riverside with my family. As a mom of two teenagers I live a very busy life. I have been married for over 20 years to my best friend and we keep growing strong. I always dedicated myself to the service industry working in auto insurance claims for about 8 years along with other property management positions. Being the driven individual that I am, my biggest passions are my faith, family, learning new things, helping others and living a healthy and fulfilling life. The real estate industry has always been a passion of mine and I am truly blessed to be working with a group of fun, dedicated and hard-working individuals whose biggest desire is to help our clients fulfill the American dream of owning the perfect home.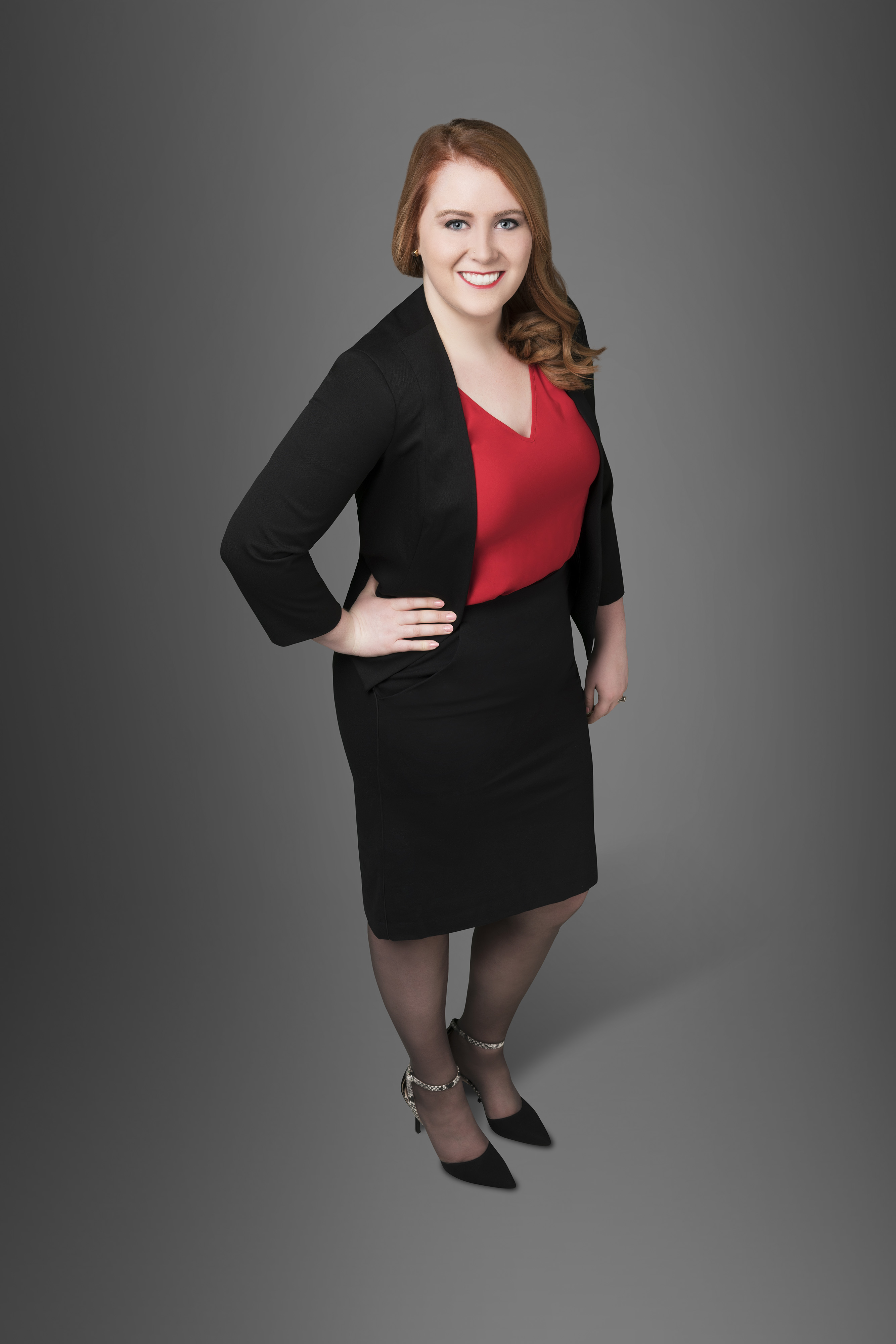 Sara Dexter - Licensed Transaction Coordinator
I am a 24 years old, newly married, and absolutely loving life. I graduated with a Bachelor's of Science in Hospitality Management, but realized early on that it was not my calling. I am new to the real estate industry, but am completely thrilled that I get to work with the amazing team at Next Level Realty. I love coming to work because I get to learn an exciting industry, be surrounded with positive, energetic, and motivating teammates, and utilize my skills. When I'm not working I love spending time with my amazing husband and family.
I am passionate, excited, hard working, and excited for the future!
Travis Andrews - REALTOR® DRE# 02060305
I was born and raised in the Inland Empire. I have been very familiar with the local real estate market since 2008 when my wife and I bought our first home together at 22 years old. Since we purchased our first home I have found my passion to be in real estate and have continued to buy, sell, invest, manage and remodel homes throughout southern California. I have had over 16 years of customer service experience and have found nothing is more exciting to me then the gratifying feeling I get from helping people. I pride myself in being honest and trustworthy and my goal is to meet or exceed my client's expectations. I am very motivated and dedicated to my clients before, during, and after a transaction. I work extra hard to keep my clients informed, and make the process as smooth as possible. When I'm not working I love spending time with my wife of 10 years and our two daughters. We really enjoy boating, camping, going to the beach, hiking, golfing, photography and traveling. If you have any questions about my real estate services, or what I can do to help you, please don't hesitate to ask. I remember how ecstatic I was to buy my first home and I can't wait to help make your dreams of owning a home become a reality!
Andrea Barbee - REALTOR® DRE# 02066682

Customer service is my marketing." Andrea is a real estate professional servicing the Inland Empire. Andrea has enjoyed living in the Inland Empire since childhood and takes pride in knowing everything that her community has to offer the real estate marketplace. She has an extensive background in customer service and knows how important it is to provide value to everyone she speaks to. She has been licensed to sell Real Estate since 2018 and has started off her career strong, by passing most of her competition in sales volume and providing the best service she can to her clients. Her years in customer service paired with her strong start to her Real Estate Career have provided her the opportunity to learn how important it is to have a strong passion for your work as it reflects directly onto the work that you produce. She is always the sales associate who approaches her position professionally, and takes pride in maintaining the highest sales compared to her competitors. Andrea specializes in applying her expertise in customer service and market knowledge to her clients to exceed their expectations of a real estate agent. In addition to being an active volunteer in the community, Andrea works full time on her real estate career. She stays involved with the community and enjoys hobbies such as hiking and running marathons. Andrea is grateful for an amazing group of neighborhood friends in all the areas she services and makes sure that new residents are welcomed in a way that makes them feel at home. Whether you are looking to buy, sell, invest or just have questions related to the real estate marketplace, Andrea enjoys taking the time to educate anyone about real estate.
James Bolella - Field Services Manager
I was born and raised in NYC before moving to LA in the '80s where I worked in the entertainment industry and dabbled in stand-up comedy. My BW (Beautiful Wife) Linda and I then moved to the southeast to work long term careers, mine being in retail, but we always knew we would be coming home to Cali. Now we reside in Rancho Cucamonga and couldn't be happier!
I am incredibly excited to join the TRUE Team at Next Level Realty and look forward to proving myself a valuable member of the group. A Can-Do/WILL-DO attitude and professional demeanor will be evident in my dealings with fellow staff and all company contacts, especially with our Clients who we value beyond description! Next Level specializes in exceeding Client needs via superb service and I am proud to be part of the family here.
My hobbies include reading, volunteering at our library bookstore, weight lifting and underwater swimming in an effort to escape the awful music played at the gym.